Ultra-Targeted, Attention-Grabbing, Customer-Led, Data-Driven Advertising
Taboola and Outbrain are hands down the most underrated traffic sources online.
Many businesses haven't even heard of Native ads, most agencies have never used them, but when it comes to lead generation in particular, you can be certain that the big players in your sector are capitalising on the massive lead volumes you can achieve with native.
Native is really effective for apps and Ecommerce as well. The unique format gives you an opportunity to share a story about your product or service in a way no other platform does.
Are Native ads a bit clickbaity? Sure they are, but sadly, that's the way of the interest these days!
For those that are using Native already, you're no doubt very familiar with the challenges that scare many potential advertisers away. The skill curve on Native is ruthless, and we wouldn't consider it beginner-friendly, unless you're comfortable spending a lot of money learning how the platform works.
Fortunately, whether you're new to native or have active campaigns, we can help you up your game and generate more profit from your campaigns. The ace we have up our sleeves (other than spending millions on the platforms over several years) is that we have excellent relationships with the right people at both networks.
Well, we got drunk with them at a marketing conference in Barcelona back in '18, and we manage a lot of spend with them (
we're even on the Christmas card list!
🎄
), so we're always ahead of the curve in terms of best practises, and we get support from account level all the way down to ad level.
We're not revolutionary geniuses when it comes to Native, we've just done it a hell of a lot and have developed  very fortunate relationships, so you may as well capitalise on that!
Exceeding the target CPA within the first 3 months
Consistently for more than 2 years now
80% of leads being their prime demographic
Removing their reliance on other lead partners
So how can we achieve amazing results for you?
We have a quick consultation with you and learn about your business, your goals, your budget, and your current challenges. We tell you a little about ourselves, and how we think we can help. We're an open book, and we like to get stuck into the details, so don't be shy, we want the good, the bad, and the ugly.
Like what we have to say? If we're confident that we can help you, we'll conduct an audit of your campaigns and ad account, analysing key areas such as:
Campaign structure & Bidding Strategy 

Website/Landing Pages

Headlines, Creative, and Ad Copy Performance

Keywords and match types

Negative Lists

Essentially, we take this opportunity to tell you what you're doing right, what you're doing wrong, and what the first 1-3 months worth of things are we'd do in your shoes to get to where you want to be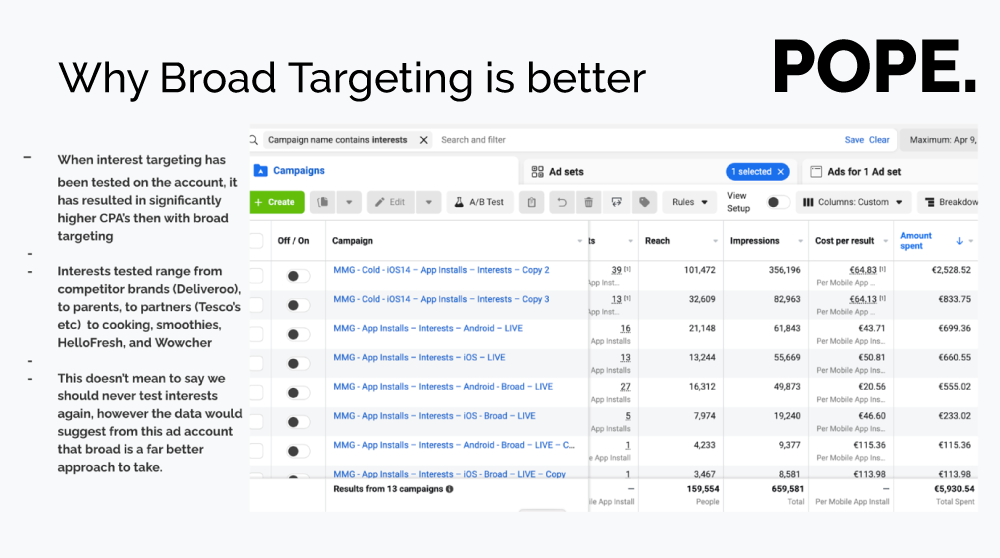 Most agencies would charge for this. We don't.
Some would call that daft, but business is about trust. You're not obliged to work with us after the audit, take the recommendations and run into the sunset if you want to, but more often than not we find that when we present people with a clear plan they can understand, it builds a lot of confidence and trust, and is usually worth our time!
We go over the audit with you, and advice on priority actions/ideas for the first few months, and areas of focus beyond that like new creative angles, other traffic sources, offers for new/existing customers, etc.
We strongly believe in value for money, we're comfortable talking about fees, and we don't tie people into long-term contracts. Are we the cheapest agency to work with? No, sadly not. But we don't rip people off.
Our priority above all else is securing long-term partnerships that are profitable for both parties. Our core clients have literally been with us for years.
Let's work out the level of support that you need, and take things from there!
Once we've agreed terms, it's time to get stuck in. We'll work with you to create new campaigns, keywords, copy, pages, anything that's needed to get you to the promised land.
We action the plan outlined in the audit, and deliver on our word.
We believe in having open and direct dialogue with our clients. We like to touch base regularly, keep you in the loop, and make sure you've just as aware of what's happening with your campaigns as we are.
Weekly calls matter, but so does visualisation of your results. We'll create a reporting solution that works around you.
Based on what the data is telling us, we make the adjustments needed to continuously improve results and increase profitability. We ensure you understand why these changes are being made and what we expect to achieve with them.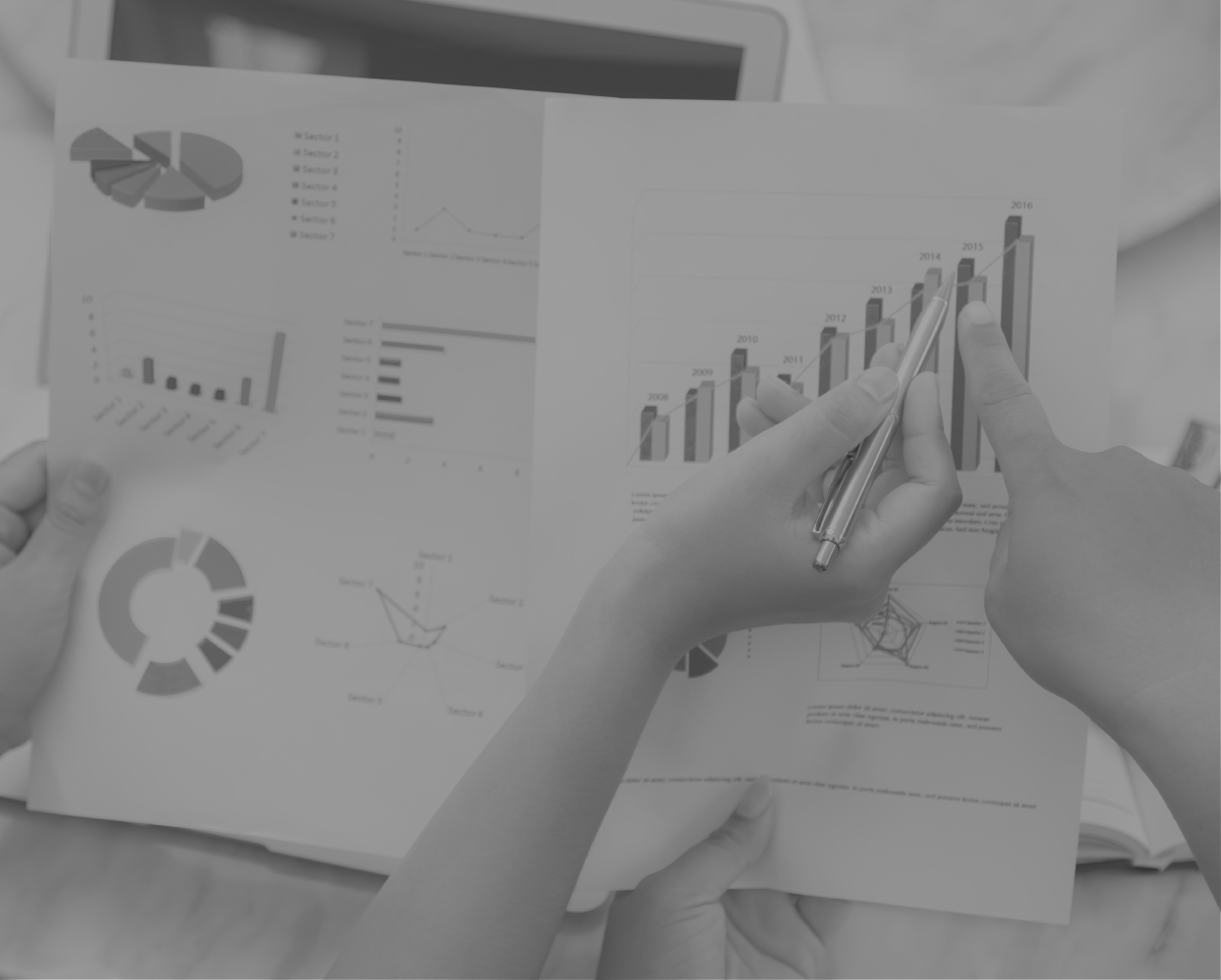 All the failings of past agencies feel like a distant dream. We're in it for the long-term now!
What else can we do to grow your business? New ad platforms and traffic sources, supporting services, and continued delivery of a paid media service that's measured, data-driven, and hyper-focussed on growing your profits from customers new and old.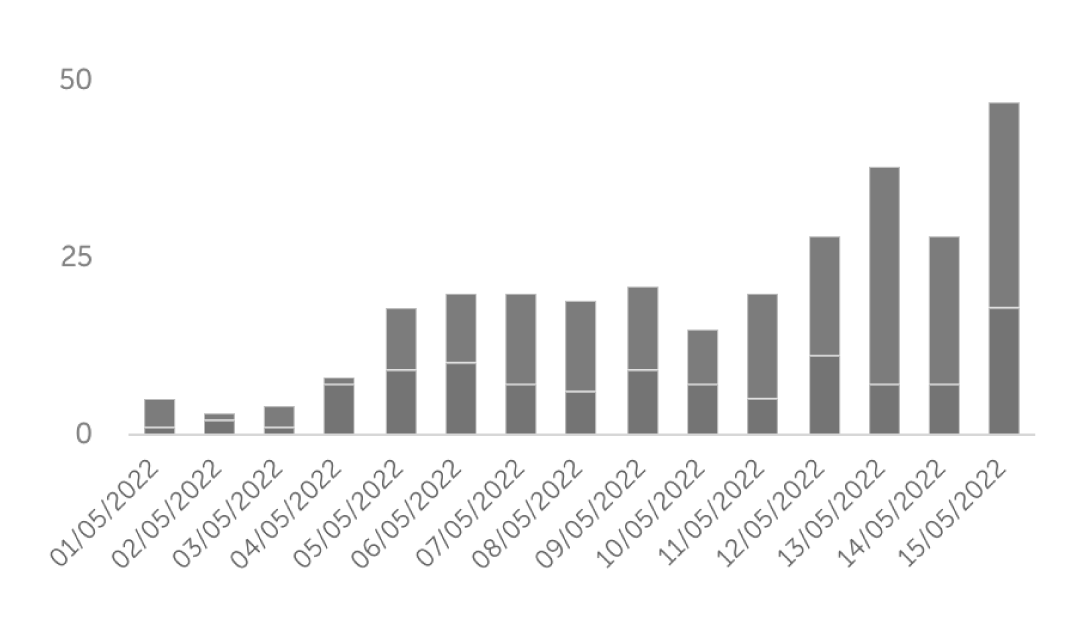 So how can we achieve amazing results for you?
Request a free consultation with us
Do you need help with
Lead Generation?,Scaling?,An Ad Account Audit?,Reducing CPL?
Enter your details and request a call, let's see if we're a good fit!