Ultra-Targeted, Attention-Grabbing, Customer-Led, Data-Driven Advertising
When it comes to Paid Social, whether its' Facebook ads, IG stories, or Tiktok, many of the core principles are universal.
Sure, each platform has it's own best practises, and when you've spent a lot of money on them you do develop an intuition of sorts, that allows you to make much better decisions, and have a better view on what could/couldn't work in terms of testing particular campaigns.
But… There is something that only a true master of Paid Social knows.
"You are not the target audience"
With a solid testing framework of different variations of creatives assets, ad copy, angles, tone, offers, messaging, your customer behaviour will literally tell you what you should be doing.
We let your customer tell us what converts best, and base our decisions on that. When it comes to paid media, you have to leave your ego at the door.
Sometimes, simply changing the time of day that your ads serve can have a huge impact on performance, or having a retargeting campaign in place, or introducing user-generated content to your ads.
Lots of agencies like to hugely overcomplicate paid social, so they can sound clever and look cool. We're the opposite.
We don't want to bombard you with grandiose ideas and concept. We'll simply tell you what's currently working best on the platforms, and do what the data tells us to do. It isn't sexy, but it bloody works.
Don't get us wrong, these platforms can be a massive pain in the arse, and very temperamental, but much like experienced zoo keepers that care for the lions, we know what their favourite treats are, and who likes a belly rub. We've got the scars to prove it!
Gladstone Brookes Case Study
Over 20% of which was in the final month of the campaign
The bulk of which meeting demographic requirements
Beating the target CPL of £25 substantially 
improvement in conversion rate
With successful implementation of the digital journey
So how can we achieve amazing results for you?
We have a quick consultation with you and learn about your business, your goals, your budget, and your current challenges. We tell you a little about ourselves, and how we think we can help. We're an open book, and we like to get stuck into the details, so don't be shy, we want the good, the bad, and the ugly.
Like what we have to say? If we're confident that we can help you, we'll conduct an audit of your campaigns and ad account, analysing key areas such as:
Campaign structure & Bidding Strategy 

Website/Landing Pages

Creative Assets and Ad Copy Performance

Demographics and targeting 

Placements and Platforms 

Essentially, we take this opportunity to tell you what you're doing right, what you're doing wrong, and what the first 1-3 months worth of things are we'd do in your shoes to get to where you want to be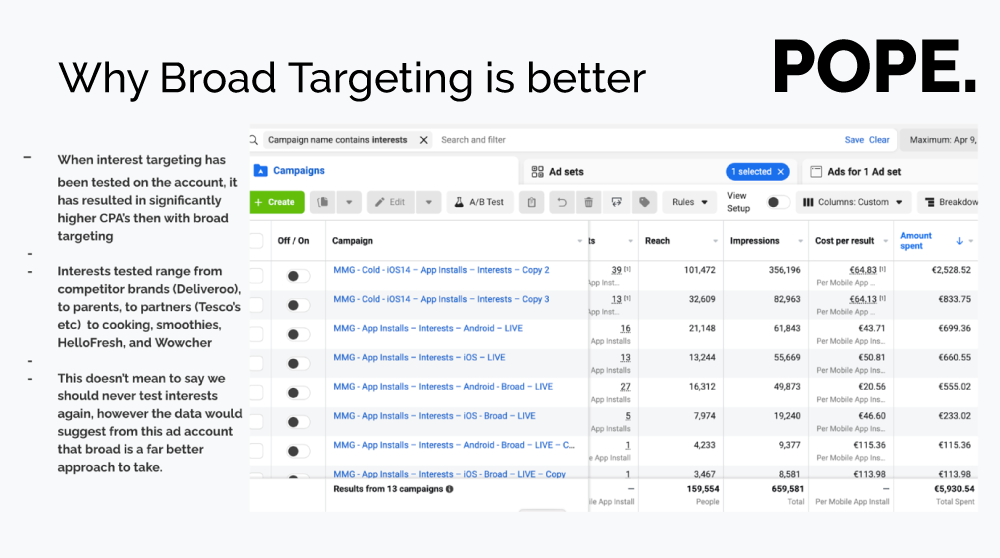 Most agencies would charge for this. We don't.
Some would call that daft, but business is about trust. You're not obliged to work with us after the audit, take the recommendations and run into the sunset if you want to, but more often than not we find that when we present people with a clear plan they can understand, it builds a lot of confidence and trust, and is usually worth our time!
We go over the audit with you, and advise on priority actions/ideas for the first few months, and areas of focus beyond that like new creative angles, other traffic sources, offers for new/existing customers, etc.
We strongly believe in value for money, we're comfortable talking about fees, and we don't tie people into long-term contracts. Are we the cheapest agency to work with? No, sadly not. But we don't rip people off.
Our priority above all else is securing long-term partnerships that are profitable for both parties. Our core clients have literally been with us for years.
Let's work out the level of support that you need, and take things from there!
Once we've agreed terms, it's time to get stuck in. We'll work with you to create new campaigns, keywords, copy, pages, anything that's needed to get you to the promised land.
We action the plan outlined in the audit, and deliver on our word.
We believe in having open and direct dialogue with our clients. We like to touch base regularly, keep you in the loop, and make sure you've just as aware of what's happening with your campaigns as we are.
Weekly calls matter, but so does visualisation of your results. We'll create a reporting solution that works around you.
Based on what the data is telling us, we make the adjustments needed to continuously improve results and increase profitability. We ensure you understand why these changes are being made and what we expect to achieve with them.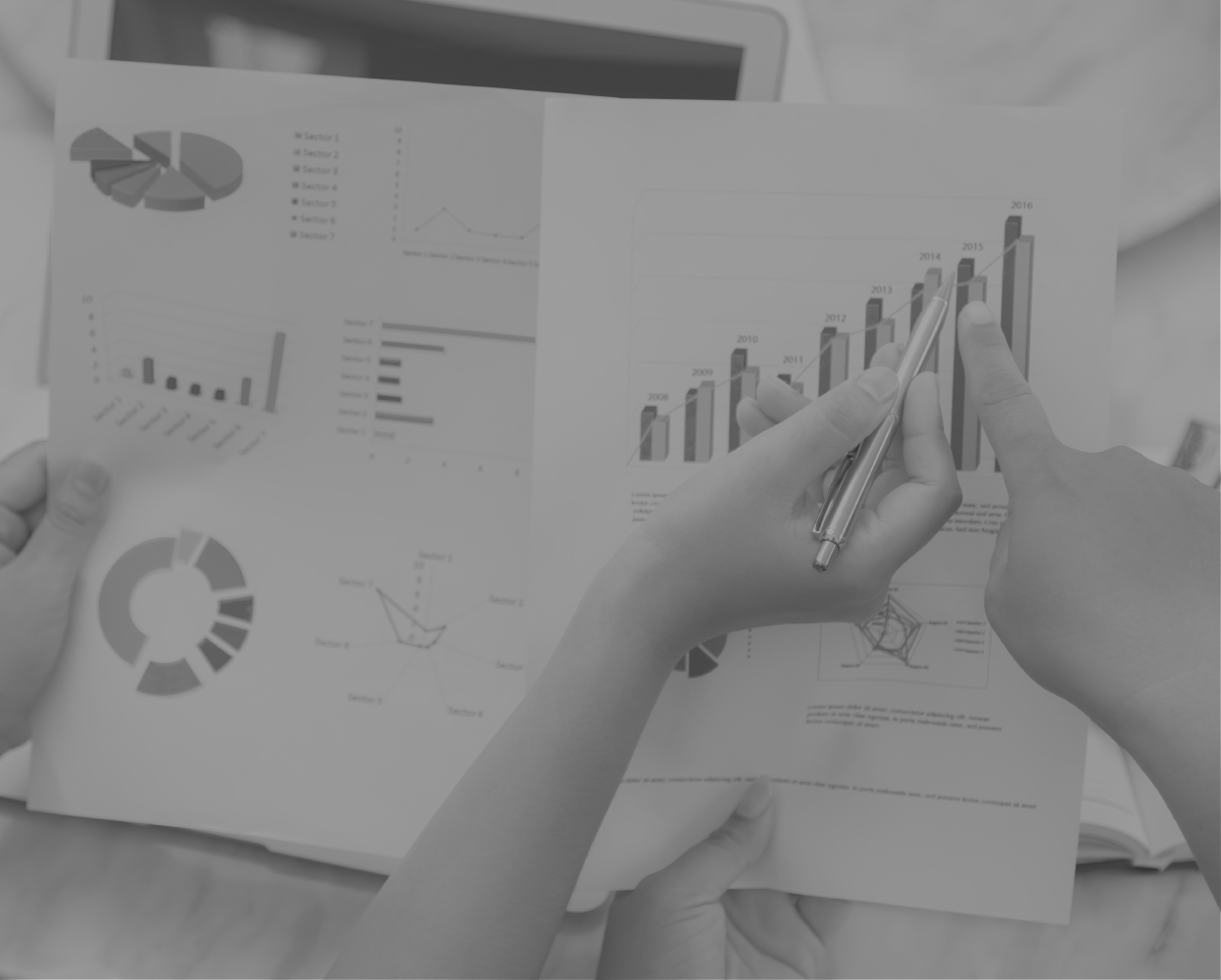 All the failings of past agencies feel like a distant dream. We're in it for the long-term now!
What else can we do to grow your business? New ad platforms and traffic sources, supporting services, and continued delivery of a paid media service that's measured, data-driven, and hyper-focussed on growing your profits from customers new and old.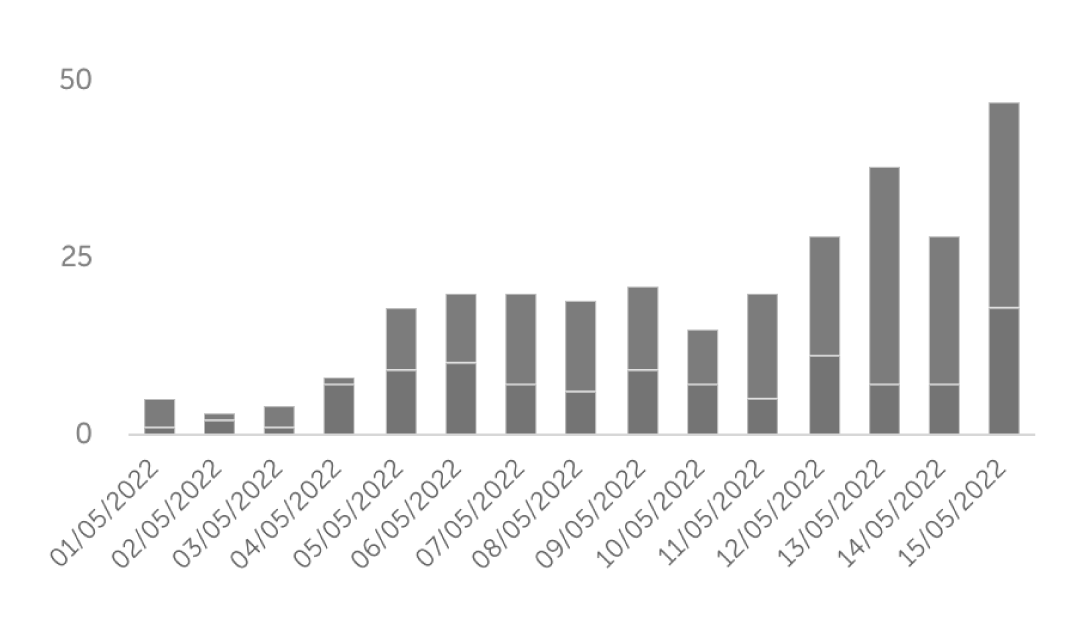 Request a free consultation with us
Do you need help with
Lead Generation?,Scaling?,An Ad Account Audit?,Reducing CPL?
Enter your details and request a call, let's see if we're a good fit!